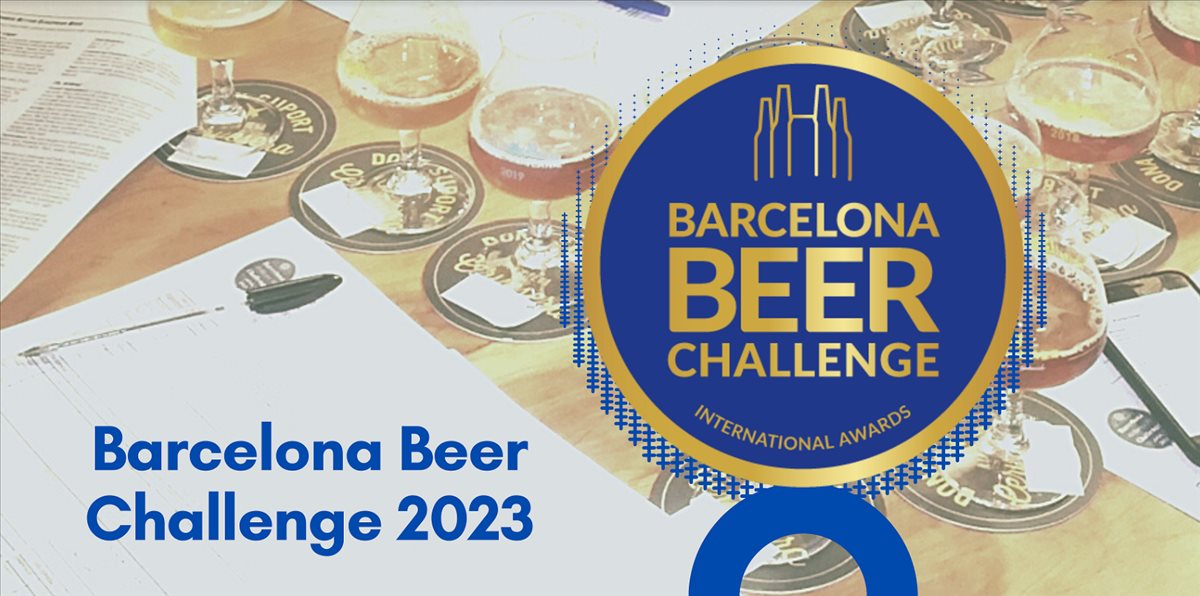 Barcelona Beer Challenge announces the eighth edition of its prestigious awards. The start of the year marks the kick-off of the country's beer competition par excellence, which returns full of news and energy to continue rewarding and promoting the best beers.
In 2022, its seventh edition was the most successful in terms of participation with 1315 participating beers from 215 breweries. With a total of 177 medals in the 64 categories, the three grand prizes went to Basqueland (Best Brewery of the Year), Liquida Birrificio Independiente (Rookie Brewery) and Cervesa Màger (Molina for Brewers Innovation Award).
This edition includes a new image and corporate Identity Manual more in line with its values of excellence and the quality of the brewing sector. The commission was carried out by the DSCD design studio, which has done an excellent job.
The competition maintains the BJCP competition rules, using the 2021 edition for the first time. There are few changes compared to 2015, but we encourage you to read the competition categories carefully. At the same time, some categories have been expanded based on the reality of the sector in our country. Special mention should be made of the new category 36. New Zealand Beer, promoted by Agronet Brewing, which is aimed at the discovery and use of New Zealand hops.
To promote competitiveness and equal opportunities, this year's competition has a limit of fifteen beers per brewery, so that more breweries can aspire to the three big awards. The BBC has been working for years with the main international beer competitions and the knowledge and exchange with them has led us to keep two indicators under control: The ratio of medals/entries (13% is a good figure, within parameters where exceeding 25% is considered bad practice) and on the other hand, the rankings of breweries with the most medals are not excessively similar to those with the most beers entered.
The key dates for this edition are:
Registration begins 1st of January 2023
Early bird discount: Until 15th of February 2023
Registration ends: 12th of March 2023
Shipments start 13th of March 2023
End of shipments: 05th of April 2023
Judges' Tastings: 14th ,15th, and 16th of April 2023
Awards ceremony: Within the framework of InnBrew and the Barcelona Beer Festival 2023.
We are waiting for all the breweries that would like to compete and proudly show the good work done during the year and aspire to receive medals and awards, in what will be the most open and competitive edition of all!