The breweries will receive recognition for its valued beers, which will materialize in some different awards endowed with the legitimacy granted by a jury selected and recognized internationally.
 

The BBC awards recognize, certify and disseminate the

quality of beers

. These awards and recognition are granted by the

jury with specific training

and qualifications so that the decisions of the jury enjoy t

he national and international recognition

that corresponds to them.

The BBC will therefore also be a space for sharing experiences and will work as a tool to stimulate creativity among brewers.

Our evaluation methodology

ensures a dedication to each beer higher than the average of other contests, so the various opinions of the judges can be robustly evaluated.

The BBC awards

also aim to

spread the beer culture

among consumers, as well as to guide them in the acquisition of high quality beers among the wide range of beers available in the market. With this objective, the winners (and for each award-winning beer) will be provided with a logo that can be inserted into: their labels, digital platforms, promotional materials, packaging, web, etc.

A distinctive seal

that will provide information and help make the award-winning beers visible.
Categories
The Barcelona Beer Challenge prizes are divided into four categories:
Awards for the best beers for styles
Consists of awarding Gold, Silver and Bronze medals. These prizes will be assigned taking into account the quality of the beer and will contemplate parameters such as: aroma, flavours, mouth feel, appearance, absence of defects; as well as the adaptation to the style to which beer is ascribed.
Award for the best brewery
This prize will be awarded the set of beers presented by the same brewer, and who obtains more points among all the beers, at the rate of: 2 points for a bronze medal, 3 for a silver medal and 5 for a gold medal.
Award for best rookie brewery
It will be awarded to the Rookie Brewery who obtains more points among all beers presented in this order: 2 points per bronze medal achieved, 3 points per silver medal achieved, 5 points per gold medal achieved.
* Rookie Brewery: Brewery that starts the commercialization of its beer and / or has inaugurated his first installations after 1st of January, 2021.
Molina for Brewers Innovation Award
We want to inspire you to explore new work territories as we present a prize in recognition of innovation in the creative process of beer making. The prize, inspired by Molina for Brewers, aims to motivate you to leave your everyday ways of working behind and begin to innovate in the sector. Each participating brewery will choose one of the beers they have entered and explain the innovation it shows in a text alongside the entry.In the first stage, the Steering Committee will choose five finalists to be presented to judges with specific beer innovation knowledge who will choose a winner for the prize.
Basqueland Brewing
Best brewery award 2022
Liquida Birrificio Independiente
Best Rookie brewery award 2022
Cervesa Màger
Innovation award Molina for Brewers 2022
Basqueland Brewing
Best brewery award 2021
Birrificio Torre Mozza
Best Rookie brewery award 2021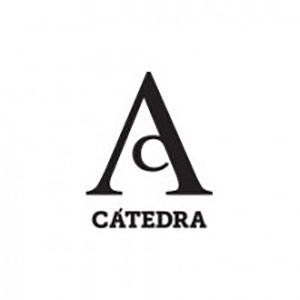 Cátedra Beer
Innovation award Molina for Brewers 2021
Edge Brewing
Best brewery award 2020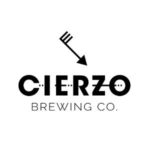 Cierzo Brewing Co
Best Rookie brewery award 2020
Mustache
Innovation award Molina for Brewers 2020
The prizes will be announced and will be awarded in a public ceremony within acts of Barcelona Beer Festival 2020.
For further information about the scoring system and selection criteria, it is recommended to consult the contest rules here.

CERVESES LA PIRATA - Catalunya
Best brewery award 2019
CERVECERA PENÍNSULA – Madrid
Best Rookie brewery award 2019
Awards by category (pdf) 2019
Download
IL BIRRIFICIO DI CAGLIARI - Sardegna
Best brewery award 2018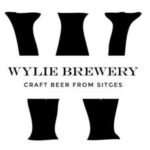 WYLIE BREWERY – Catalunya
Best Rookie brewery award 2018
Awards by category (pdf) 2018
Download
FOUNDERS - US
Best brewery award 2017
BREW&ROLL – Navarra
Best Rookie brewery award 2017
Awards by category (pdf) 2017
Download
Companyia Cervesera del Montseny - Catalunya
Best brewery award 2016
Awards by category (pdf) 2016
Download