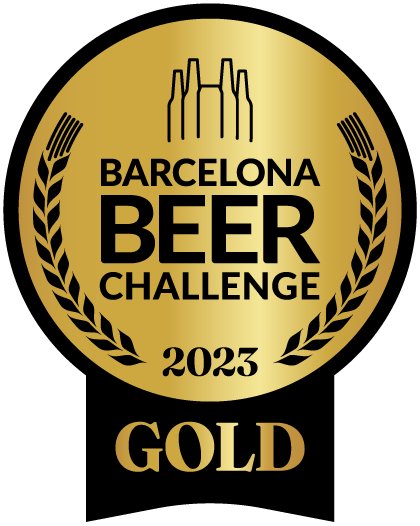 Luis Alberto Galvez Piquer Espartanos
AMATEUR
Lluc Cordonet Donat Barley Wine El Llúpol
AMATEUR
Francesc Delgado British Dark Side
AMATEUR
Presentation:
For the first year, the Barcelona Beer Challenge wants to reach more brewers. That's why we are launching an award for homebrewers, at the same level of the competition for professionals that is already celebrating its eighth edition.
It's time to take part in a top competition with global recognition and measure the best homebrewers in the world. The BBC-AMATEUR contest offers the opportunity to present your beer in a competition that consolidates awards that recognize, certify and disseminate the quality of beers that meet the highest standards. The beers participating in the AMATEUR competition will be evaluated and judged during the tastings of the Barcelona Beer Challenge, which has 60 national and international judges, all of them holding the BJCP (Beer Judge Certification Program) certification or similar studies. In addition, you will receive feedback for improvement from the hand of great references in the sector, both judges and brewers.
The contest wants:
To promote and disseminate the values of home brewing as a hobby that is closely linked to the craft beer movement. Valuing it, on many occasions, as the preamble to future professional brewing projects.
To generate a context where homebrewers from all over the world compete on an equal footing and with a strong pedagogical orientation, returning to the brewer a wide feedback of the samples received for competition. 
To reward with a prestigious trophy the best brew that meets high standards and gives visibility to its creator.
And all those motivations of the Barcelona Beer Challenge competition, especially those that show the diversity, quality, internationalization, training, latest trends, gastronomic values of beer.
The awards ceremony open to the general public, will be held within the framework of the InnBrew: The Brewers Convention and the Barcelona Beer Festival, which provide the awards with media coverage and make them known to the general public.
If you are thinking of becoming a professional brewer, an award like this can give a boost to your project. Take part in it! 

Who can participate in the contest:
Individuals who brew beers at home.
The beers in the competition must have been produced on equipment outside of professional facilities.
Brewers will have to belong to homebrew clubs, around the world so that the latter can vouch for the veracity that the sample was brewed by the brewer or have available material (photograph, video,…) showing their brewing equipment.
You can
 download the regulations
 that will govern the competition and set the rules, organization and registration fees for the Barcelona Beer Challenge-Amateur. You can download it in pdf format 
here
.